ESD safety footwear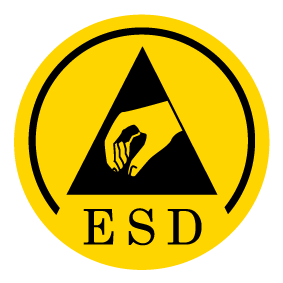 Safety shoes, boots and sandals with ESD
MASCOT safety footwear with ESD is among the best on the market. If you work in high-risk environments, or if you run a company that works with materials that are sensitive to small charges, then ESD safety shoes and boots are, in many cases, a necessity. ESD safety shoes and boots with electrostatic properties are mainly used by the electronics industry, but many other places would benefit from wearing ESD safety footwear. In this category at MASCOTwebshop.co.uk, you will find one of the widest sections of high quality ESD protective shoes and boots. Many people choose only MASCOT safety footwear, since they have shown over the years, that they are highly durable.
MASCOT continues to manufacture new types of safety footwear, and several of the models are ESD approved. ESD approved protective footwear is achieved when both insole and running sole have been approved.
We have no doubt that here at MASCOTwebshop.co.uk you can find exactly the kind of protective shoes, boots or sandals that you want. In addition, take a look in the category of accessories for shoes, where you will find laces, soles and waterproofing spray. Have a comfortable workday of high comfort with MASCOT safety shoes and boots. Remember that MASCOT also offers a wide selection of work socks, which will only make the workday more comfortable.